Pre-Application Consultation (PAC)
Dalgleish Associates Ltd has, for many years, seen the benefits of early consultation.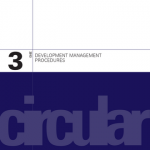 Engaging with members of the public, as well as statutory bodies and local or national interest groups, allows us to more carefully develop proposals.
Proposals often relate to sensitive settings, environmental designations or local communities.
In 2013 a Planning Circular was published, formalising the Scottish Government's position on pre-application engagement with planning authorities, as well as pre-application consultation (PAC), between prospective applicants and communities.
For major developments the minimum consultation includes engagement with community councils and hosting a public event.
A planning application for a major development may only be made once the statutory requirements are fulfilled, and must be accompanied
by a PAC Report.  The report details the PAC process and any changes made to the proposal as a result of PAC.
The PAC process is a conversation between developer and the community.  Comment made to the developer is not a representation to the
planning authority.
Of course, you are always welcome to contact DAL to express your interest in any of our projects.
Consultations: